The latest in a series of band websites showcases the items most entertainers need to help them market their craft to audiences.  These websites are build in WordPress and allow bands to make edits, upload photography, add product to their ecommerce store and list upcoming events.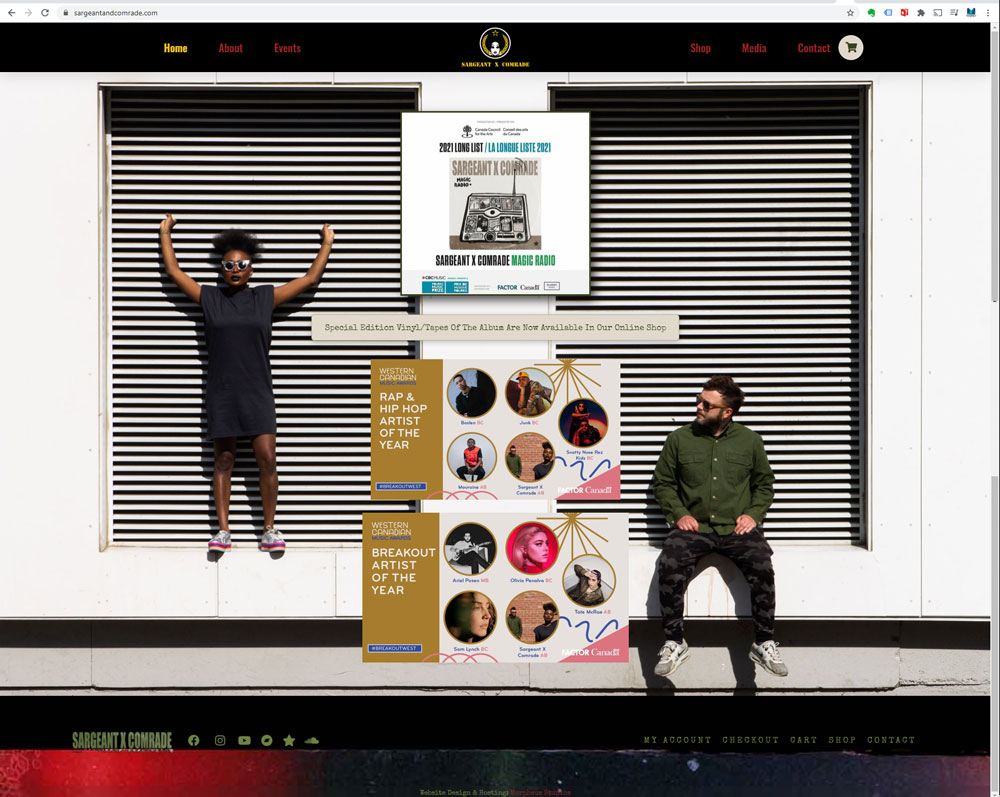 Features of these websites include:
Ecommerce Shop
Print-on-demand merchandise.  The band can sell one-off t-shirts on demand by connecting their shopping cart to a merchandise printing service. This helps the band lower the cost of maintaining and storing a steady inventory of merchandise.
Graphics to showcase their physical releases (Vinyl & cassette images) and details of each product.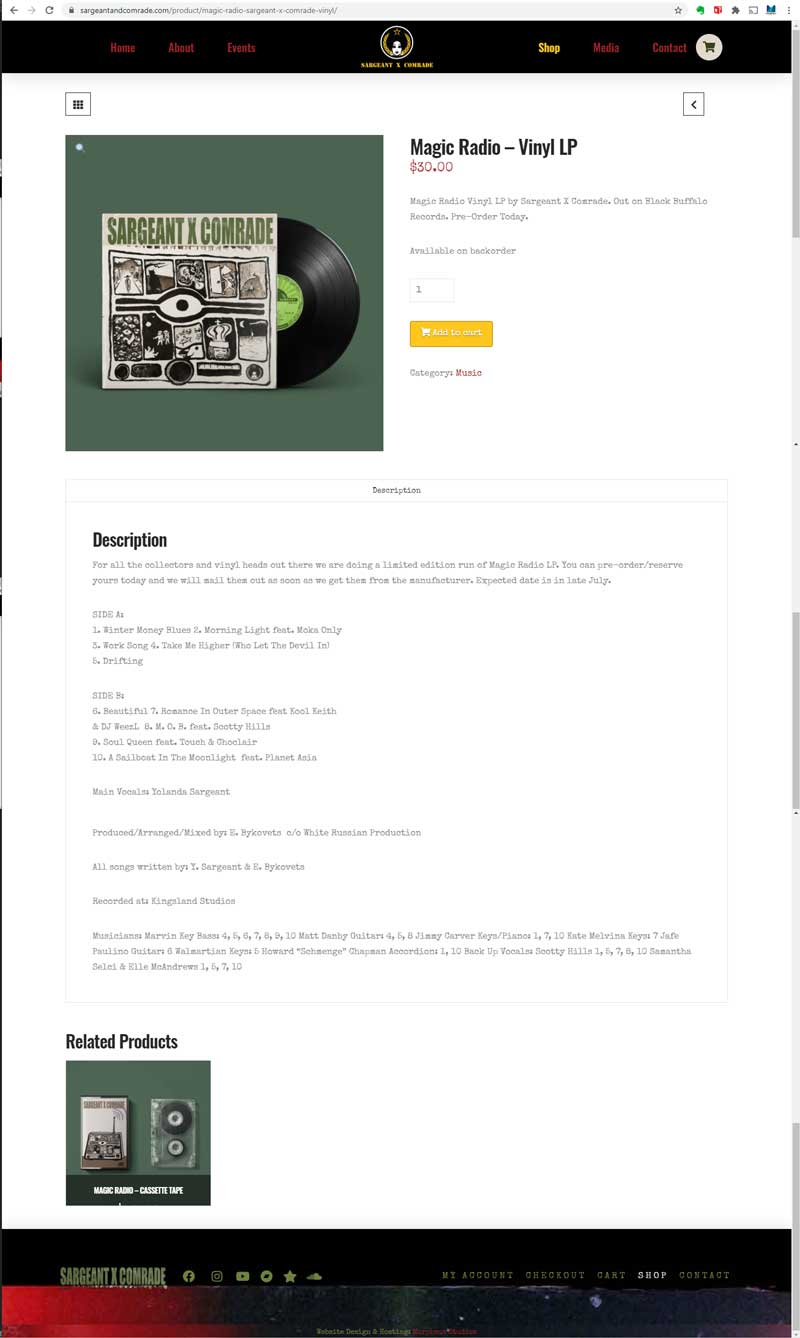 Dynamic galleries
These galleries showcase the band's promotional photography, videos and music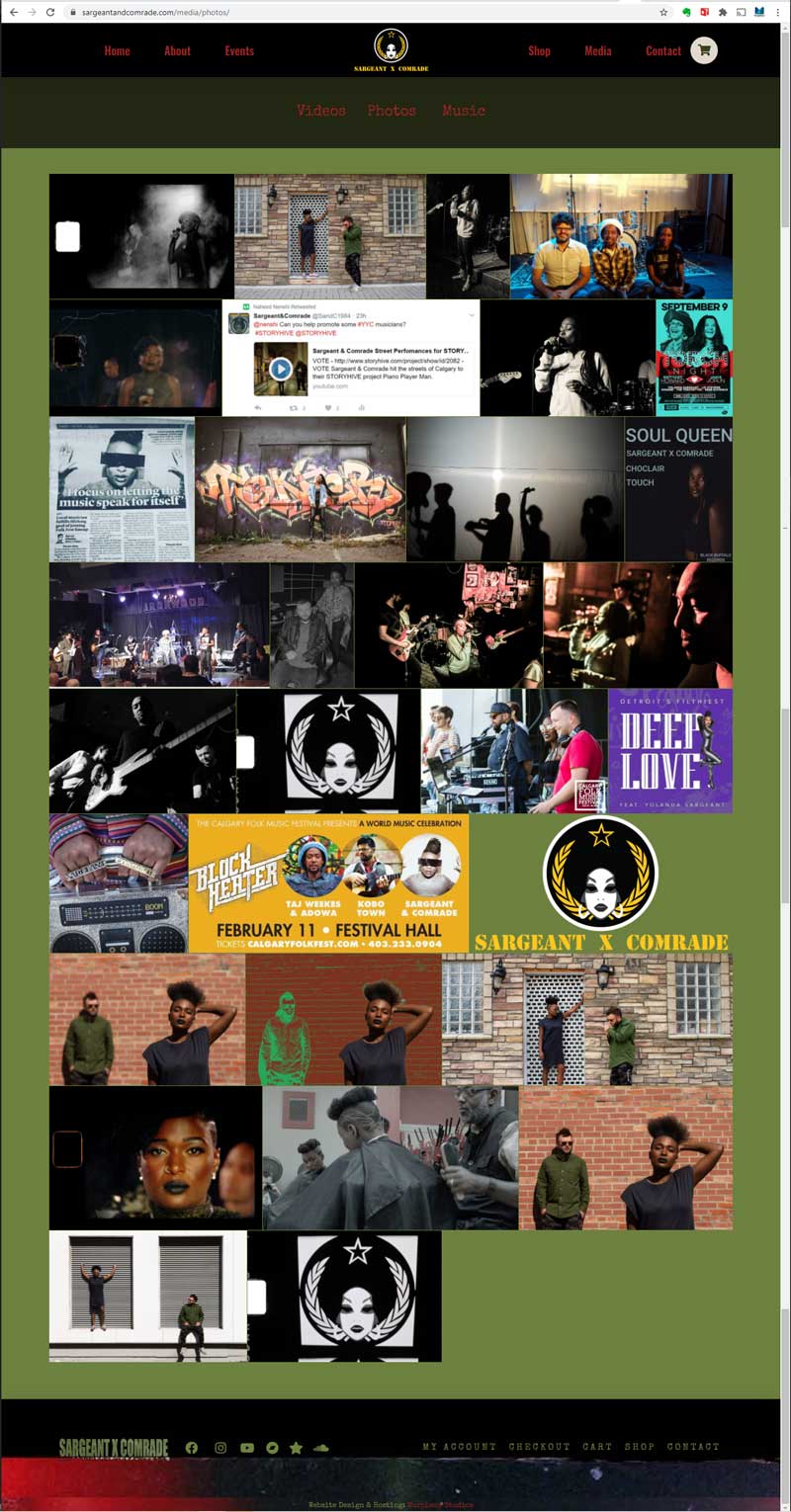 Blogs
Latest news section and event listings.