Epicurious Kids was a new start-up company when the owners first approached Morpheus Studios. They had a logo and a great business plan. They wanted help with a website and were interested in taking registrations for their cooking classes via the web.
We created a website, that allows Epicurious Kids to:
present their company on the web,
register students for their Calgary cooking classes,
rank highly in the search engines,
edit their own pages and add blog posts,
connect with their Facebook page,
collect registration fees,
automatically monitor availability for each class.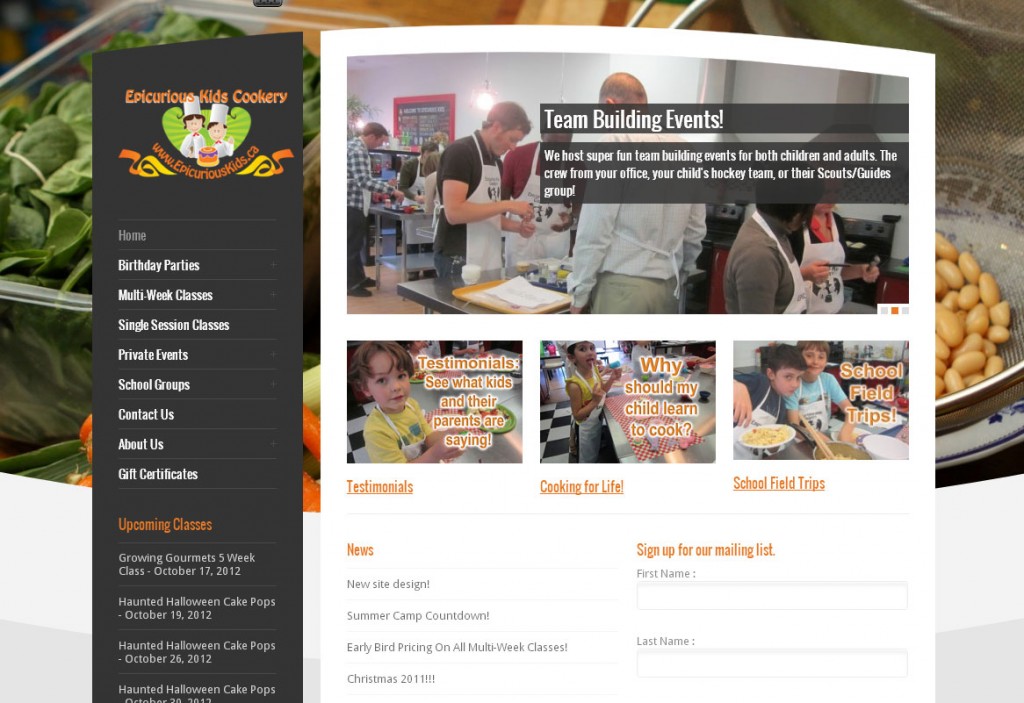 The end result is a system that is much more than just a good-looking website. By integrating web 2.0 technologies to deal with class registrations and fee collection, Morpheus Studios, Inc. provided a solution that cut hours of work from their busy day. As business-owners know, the hours fly by, and this is especially true when your business is in the early stages. To further complicate things, absolutely everything needs doing. Usually from scratch. Setting up systems to accept payment and collect customer data, moving into a new business space, marketing… the work seems never-ending.
Like many projects, this site has evolved and improved over time, but we're proud to have solved some of Epicurious Kids's immediate organizational needs and to have achieved the website's marketing goals.  They continue to use it as an integral part of their business processes.