Services We Provide:
UGW Ltd. is a proud member of the Alberta Construction Association.

Our company strives to provide paramount standards of service; with the greatest importance on the safety, health and protection of our employees, the community and the environment.

Our company is committed to a secure safety program that protects our staff, property, and the public from accidents.

Total collaboration by all employees, in all positions is essential in promoting a positive safety excellence.

As a result of our yearly safety audit, we have put together a number of goals, in order to obtain an accident and injury free workplace.
Environment Commitment: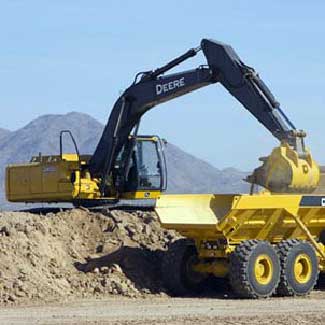 Preventing Spill of Contaminants
Take all precautions to prevent contaminants from being dispensed into the environment
Report any incidents of a spill of toxic or potentially harmful materials
Sediment and Erosion Control
Ensuring that contaminants, debris, and silt out of our waterways and sewer systems
Preventing sediments from being taken off of jobsites and deposited onto roadways
Tree Protection
Treat all trees as an asset to our environment
Lessen the probability of any damage to a tree's branches, trunk, or root system
Training:
UGW Ltd strongly believes in teamwork in the workplace and encourages the continuous personal and professional development of our employees. We share our knowledge through open communication to promote team building and learning.

UGW Ltd has an ongoing training program in place to educate our employees of current and advanced technologies as they become available. Additions to our team are trained thoroughly in all areas preparing them to function on the same level as the already experienced members.

Our field supervisors and safety coordinators come with years of experience and training. Their goal is to ensure that UGW Ltd safety standards, level of productivity and quality of work are maintained.

We also offer long term advantages to stay with the company.